Free Florida Premarital Course
No Testing Required
Instant Certificate of Completion

Online marriage preparation

Skip 3-Day Waiting Period

Receive $25.00 Discount on License
Bonus Name Change Kit

Approved in all Florida Counties

Proven Relationship Skills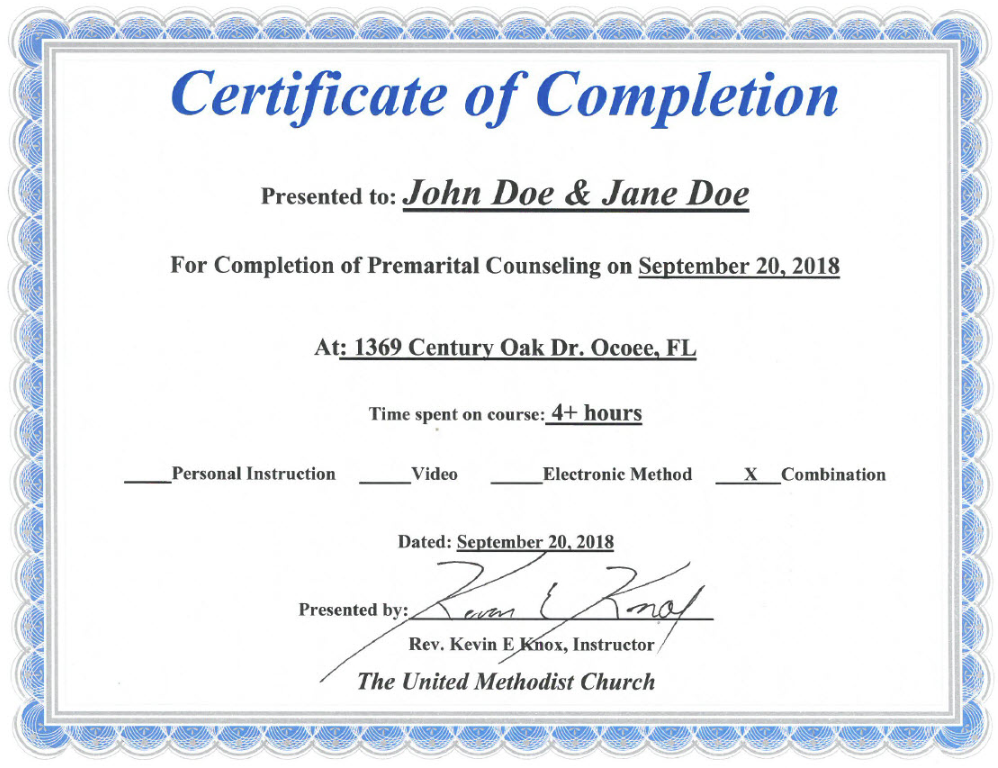 Certificate of Completion
• Skip the 3-Day Wait
• $25 Discount on Marriage License
• Instant Delivery by Email
• Lowest Price in the Industry
This course was very helpful. It was well worded and asked questions that really made us think. We ended up actually enjoying this and wanted to watch all videos.

Ashley and Solomon

online Florida marriage preparation course

We learned a lot of interesting things. The videos speak on things we actually needed to know. Very resourceful.

Tessa and John

Florida Marriage preparation course

Andrew and Margo

Florida online premarital course

The course is amazing! I recommend this course to everyone. You won't be disappointed!

Rosa Gonzalez

Florida premarital course

This course was very informative and we learned a lot, we plan to carry this with us forever.

Kevin G Brown & TaShea Sapp

marriage preparation course

There was a lot of useful and insightful information in those videos. We will definitely be revisiting these guidelines in the future.

We've enjoyed watching videos and we feel that we have connected and learn more about each other and how to handle issues when arise. thank you so much Manuel

Sonia Leon and Manuel Cirilo

I am happy that we have taken the course it has made us closer then ever.

Carlos Merced Janette Colon

This was worth taking , it taught us thinks we would never have known by ourselves. We feel we are ready to move forward without doubts.

It was so beautiful and helpful to have questionnaires to encourage dialogue, as well as strengthen our relationships.

Portia Whilby and Stephen Morris

course was enlightening, practical, nicely done and resourceful.

Linda Cupo and Michael Kennedy

The lessons were great! Really helped open up our views on many different aspects of our relationship and soon marriage!

We thought we knew everything about each other. We learned a few things that we appreciate very much. Thank you. This is a wonderful course!

easy to understand and very useful

We truly enjoyed completing this exercise as we were both able to learn and understand the important expectations each person has or holds. I think this is a great way to put your best foot forward.

The course was helpful, easy to follow and completed. Highly recommend this course.

Very easy to follow along and easy completion afterwards

Gregory and Megan Himschoot

This was so easy and very thorough! We learned a lot about ourselves with this program

Jacob Wright Carmen Wright

WE really enjoyed this! Thank you so much for providing us with such a lovely premarital course.

thanks for all the points to be discussed

Santiago Alonso and Yarleny de los Angeles

Great! My partner and I learned a lot more about each other on a higher scale.

Estere and Seide

A beautiful ceremony

This course was a lot of fun to do with each other and we actually learned a lot about our relationship. Would highly recommend for any couple to do before getting married.

Michael Davis and Kirsten O'Leary

Quick and easy! We learned something and we were able to waive the three day waiting period

This course was very useful in learning about each other and putting us as a couple together. spending the time to think about things we may not have thought about.

Stephanie & Carlos Ramirez

Very easy to navigate and gives valuable information.

Beautiful Ceremony had definitely showed us a better way to become closer with each other, ourselves and God. It showed us that love is possible to fix when it is done in the proper manner. We thank you guys for showing us God' love on how to have a good marriage.

This course has helped me already and the information which i received is indispensable for a successful marriage.

This course was so informative! Broken up into perfect segments

Ashley Rivera & Robert Andrews

Loved the course! Everything I needed was easily accessible and a great learning experience.

This course has been a great tool and an eye opener to marriage. Really excellent course a tool we will use continuously.

Garfield Daley & Latoya Dewar

Insightful and thought provoking. Easy to watch and follow.

Very informational and great to review if you're getting married!

Crystal & Andriy

Great info!

Love them they are amazing!

Moni

Definitely one of the best courses

Learned a lot! Really liked the course

I really enjoyed and learned a lot from this online course. I can even look back at the videos and questions that were printed.

Kiya Jackson Willie Hill

Florida premarital course

Going into this course we felt confident that our foundation as a couple was very strong but we wanted to learn more about what we can do to continually solidify that foundation. This course was easy to follow and provided us with what we feel are additional tools to continue to build and grow together as we begin this chapter of our lives together!

Isabella and Matthew

Florida premarital course

Ilaniz and antonio

Florida online premarital course

This class reaffirmed to me that I chose the correct life partner! So excited to make it official.

Crystal Lizardo and Charles Graham

Florida Marriage preparation course

Course really provided us with a deeper perspective in our relationship with the questions provided and guided us with scriptures.

Kayla and Moises

online Florida marriage preparation course

Great learning experience and helps you realize your personal approach to self awareness. The course is very informative and provides many tools to help you have a successful relationship/ marriage.

Jamarie and Adrian Medina

Florida premarital course

THIS IS THE BEST PLACE TO GET YOUR MARRIAGE AND LICENSE AND LEARN ABOUT THE PRINCIPAL OF MARRIAGE GOD WAY. I HIGHLY RECOMMENDED IT TO ANYONE WHO DECIDED TO GET MARRIED. I HAVE LEARNED ALOT.

HAROLD DAUPHIN AND ANGIE PIERRE

Florida premarital course

Cheswa Nakazwe Simmons & Gregory Benoit Jacob

Florida Marriage preparation course

Rachele Rene & Gersynio Orilas

Florida Marriage preparation course

i feel really good about this upcoming marriage with me and my fiance and i think these tips are gonna really help us get through this relationship and finish strong knowing that we are in this together and we have been putting the tips in are everyday life so we thank you

Lesley Peterson & Jeffery Duncan

online Florida marriage preparation course

This was easy to navigate and insightful. Highly recommend

Paul and Melissa

marriage preparation course

Fatimah Capron and Jaleel Mcphee

Florida premarital course

The course was very good and refreshing and took a lot of anxiety about marriage away.

Emerald and Eli

Florida online premarital course

The way this course is set up has been optimized to be the simplest, easiest, and most beneficial possible to the consumer. We really appreciate how everything is laid out as-well as how in-depth each topic is. Thank you for your hard work! We will take the skills we've learned and apply them for life.

Seobin Kim and Darien Breton

Florida Marriage preparation course

The content was easy to follow and interesting to go through.

Christina & Stan

online Florida marriage preparation course

learned alot. amazing videos love that it included bible verses

Rick and melissa

marriage preparation course

I LIKE THE COURSE IS VERY INTERESTING.

WENDY JULIOT COLAS

Florida premarital course

We took this class as an engaged couple and I can say with certainty that we have started to build a very solid foundation for our future. We communicate so effectively now. The other big thing is that we understand each other's points of view so much better. This class is definitely chocked full of useful guidance.

Jacob Alexander McWilliams and Madison Nicole Riley

Florida online premarital course

We have been together for 20 years and have 4 children together we always had marriage in ind as our end result and we just decided let's do it we have always had a great source of communication but the techniques here say the key to communicating is not be judgmental.

Bryan Jackson and angel crosby

online Florida marriage preparation course

There are so many things that we hear and that we think we might know, but when my future husband and I learned after taking this course was amazingly helpful. Everything that we learned will be definitely applied in our marriage. Thank you

Ada Peralta & Jaime Barroso

online Florida marriage preparation course

These modules are actually pretty good and helpful to understand better each other and our expectations.

Oleg and Mabel

marriage preparation course

The course was very informative helped us understand what we were doing wrong and guided us on the right path.

Lina and Moise Saint Fleur

Florida premarital course

Jessica and Matthew

Florida online premarital course

helped me and my husband to be understand the true meaning of marriage and grew us strong together as lovers and as partners .

juis kel

Florida Marriage preparation course

Ana Mercadante James Fuller

Fiama Carvalho Daniel Okeefe

online Florida marriage preparation course

I love the lessons taught and look forward to using these in our future.

Elizabeth and Jeremy Trook

marriage preparation course

The martial counseling helped us to realized our previous conflict resolutions were only creating more conflicts. Now we can openly communicate without losing our temper. We can look at our weaknesses as just ways to improve instead of ways we are failing. It provided a clear vision as how we want our marriage to be when we are handling monies and raising our children. Taking this course was so great to do as a couple, we had fun with the practice activities and discussing the modules together. We learned a lot about ourselves and us as a couple and we are ready to take on marriage!

McKenzie H. and Noah D.

Florida premarital course

Rebecca Augustin

Florida online premarital course

Perfect for us! Kevin answers the phone and answers questions and follows up. Made it easy!

Kim and Tony

Florida Marriage preparation course

LOVED HOW EASY THIS WAS TO NAVIGATE AND USE FROM THE COMFORT OF MY OWN HOME. THIS PROGRAM REALLY HELPS US FEEL PREPARED FOR THIS JOURNEY INTO MARRIAGE.

DESTINY AND KENNETH BRITT III

online Florida marriage preparation course

Simple easy to follow instructions.

Tomeka and Adrias Moore

marriage preparation course

The course turned out to be in fact very engaging and enlightening. We are grateful to Mr. Knox and will definitely revisit the course often.

Valeriy Kipelov and Scarlett Swails

Florida premarital course

Carroll

Florida online premarital course

We love that this was available to us in out time of need !

Gwendolyn and richard

Florida Marriage preparation course

We are so happy that we took this course! My fiancee and I haven't been together very long and we're still learning about one another and these videos helped us take it to the next level. It provided useful, valuable information that can be used in real time. We will use these tools for many years to come. The transaction was simple and effortless.

Matthew and Jennifer

online Florida marriage preparation course

We are so happy that we took this course! My fiancee and I haven't been together very long and we're still learning about one another and these videos helped us take it to the next level. It provided useful, valuable information that can be used in real time. We will use these tools for many years to come. The transaction was simple and effortless.

Matthew and Jennifer

marriage preparation course

Robert and Sarah

Florida premarital course

Everything was so easy to use and set up. We learned so much about ourselves. So happy we took this course.

Sherita And Darryl

Florida online premarital course

Patrice King Joshua Palmer

online Florida marriage preparation course

This was an awesome experience where we gain so much to help us during marriage.

Mr. & Mrs Williams

online Florida marriage preparation course

I found this course to be easy and stress free and would highly recommend.

Denise & Steven

marriage preparation course

We were very thrilled to learn the information, and advice in this course. We loved what was said especially because we are new to this life changing experience. And we pray everything goes well for our future marriage together, thank you.

Donovan Gray, Amsal Zanzo

Florida premarital course

Absolutely amazing experience, definitely came in and save the day for us thank you so much!

Robert & Amber Howell

Florida online premarital course

P & K

Florida Marriage preparation course

this course was awesome we learned allot

shane and dana shoemaker

online Florida marriage preparation course

I really learned the importance of two people living together and how to respect each other and how to listen to your spouse. It was a very good and learning experience.

Enny Lizeth Caro Diaz and Stephen T Rao

Florida online premarital course

This course is a must. It is very educational and well organized into the video modules and corresponding assignments. I watched each video in full and would recommend this, not only for couples getting married, but also for married couples to watch again each year.

Stephen Fulmer and Ann Bacalso

Florida Marriage preparation course

It was really informative. And it opens the door for us to discuss so many things we never dilvuge in before.

Emmanuella Joseph and Belinsky Dulcio

online Florida marriage preparation course

Great program! Easy to use and really helped us build skills in our relationship as well as find out what we need to work on.

Courtney and Alex

Florida premarital course

The premarital course was an excellent way of making sure that we were on the same page as far as communication, goals, finances, and more. We really enjoyed the opportunity to talk more about and learn more about each other, which is saying a lot after 9 years of dating! We plan to continue using it to strengthen our marriage.

Danny and Vanessa

Florida premarital course

Course was enlightening and educational

Dawn Knapek & Robert Ritchie

Florida online premarital course

Your information was so helpful.

Quentin Davis

Florida Marriage preparation course

TRACEY AND QUENTIN

online Florida marriage preparation course

Very helpful! Has so much great insight that really makes you think. You think you've heard all the tips from family and friends but this course was much more helpful.

Christine and Paul

marriage preparation course

Since the very first time I saw videos of Reverend Kevin Knox I knew I wanted him to officiate my ceremony. I think he does ceremonies beautifully. The premarital course is complete and has good resources.

Miriam Mateo & Edgar Nevarez

Florida premarital course

Very educational course. Well said.

Shani & Matt

Florida online premarital course

This course was great! It gave us a new perspective on how to make our relationship work. Also how to tackle hard times together and effectively! Thanks for an awesome course Kevin. Highly recommend!!

Pearl and Kyle

Florida Marriage preparation course

This was the best course ever. So user friendly and gave us exactly what we needed

Héctor and Georgina D

online Florida marriage preparation course

So helpful and quickly answered any questions I had. They also made everything so simple and easy, with a ton of resources.

Debbie and Craig

online Florida marriage preparation course

Jose Martinez

Florida Marriage preparation course

Terrence & Stephanie Sampson

Florida online premarital course

This course was easy to work through, quick and affordable. We would recommend it to any engaged couple wanting to skip the 3 day waiting period.

Matthew Lewis Sharp and Ashley Renee' Sabourin

Florida premarital course

Very insightful and great to have for many years for advice and tips for a successful marriage

Samantha Hood & Adam Golden

marriage preparation course

I believe that this course helped a lot to open my eyes, and give me a good perspective on what to expect in my marriage, and to help know how to better handle situations to come.

Amy W. Smith and Reinhard Hanselka

online Florida marriage preparation course

Fast, easy, and painless, definitely the people to go to in order to get your certificate

Gabriel and Elizabeth

Florida Marriage preparation course

Easy, efficient, and to the point

Musette and Ryan

Florida online premarital course

Course was very easy to navigate and gave an abundance of information that will be helpful throughout the future when various obstacles are met. Also identified certain areas where we had a solid foundation started and gave us more to build upon.

Clay & Tyra

Florida premarital course

Interesting & educational. Helped explain some basic & foundational concepts to foster connection in a couple.

Emma & Nick

marriage preparation course

Thought we knew all we needed to know, but this course gave us quite a bit more insight.

Jan & Alec

online Florida marriage preparation course

The Pre-martial course was the best and informational. I enjoyed it!

Trice & Kieth

Florida Marriage preparation course

A beautiful ceremony is amazing! The videos are so spot on and helpful!!!!!

Andre and Patty

Florida online premarital course

We enjoyed the course it helped us focus on the problems we were having. the conflict resolution part really helped us look at our relationship in a different light and we have been using it already even though we aren't married yet .

Carol Hoopes and Jason wiitala

Florida premarital course

This course was very informative and allowed us to have deep conversations about our relationship. I would highly recommend it to anyone looking to connect with their partner on a deeper level.

Kali Myers and Chad Royal

marriage preparation course

We really enjoyed this course, it forced us to have very deep meaningful conversations and to not avoid things as we have done in the past.

Tara Monroe & Bryan Valdivia

online Florida marriage preparation course

Simple course that provided great insight and guided discussion.

A & S

Florida Marriage preparation course

ALL THE VIDEOS WHERE SUPER REALISTIC ABOUT MARRIAGE, IT HELPED US A LOT TO UNDERSTAND HOW LOVE AND RELATIONSHIPS WORKS. THANKS FOR EVERYTHING.

ANA PINELO AND ABRAHAM ALONSO

Florida online premarital course

This was a great program for couples planning on getting married or couples getting remarried like we are!

Trev and Tamara Echols

Florida premarital course

GREAT RESOURCEFUL INFORMATION. GLAD WE PARTICIPATED IN THIS COURSE.

JOSE ANAYA & JESSICA DEGELE

marriage preparation course

Very easy, fun and essential material for every couple.

Mr & Mrs. Rivera

online Florida marriage preparation course

I loved every minute of the Pre-Marital Course. Even though we did 8 hours of the training, we will continue to do some of the exercises and watch more videos on our date nights! I'm so looking forward to our dates more than I already was...and I'm an older bride at age 48.

Melanie C. Mendoza & Chad M. Caputo

Florida Marriage preparation course

It was a great course that helped us open up and explore our relationship in more detail.

Amanda Montaner & David Hildenbrand

Florida online premarital course

Irene & Ralph

Florida premarital course

So helpful to find this. Easy to do and fast too.

Jeremias and francceska

marriage preparation course

A must for all marriages!!!!!!!!!

Deborah Sanders & Robert Walker

online Florida marriage preparation course

Excellent website very well done

Kristen liddle Christopher smith

Florida Marriage preparation course

Great information in this training.

The Burkes

Florida online premarital course

This was the best class ever I recommend everyone do it asap

Morgan and Chris

Florida premarital course

Excellent insightful faith based and practical advise!

Paul and Francesca

Florida online premarital course

Loved the various break out videos to truly focus on topics that are important to us. It gave us much to discuss and the conversations that came from the videos were great. Definitely bookmarking to revisit later

Jennifer Loy & Clayton Elam

marriage preparation course

I'm very greatful of this course ...it really shows how you can make your marriage all thst it can be with God's help🙏🙏

Regina Daniels

Florida Marriage preparation course

Kelly Encrapera. Anthony Peterkin

marriage preparation course

Great experience have bought us closer together with knowledge about becoming one unity.

Shaday and Michael

online Florida marriage preparation course

I loved this course, it was simple and we really did learn alot about each other.

Jason and Teresa Hitchcock

Florida online premarital course

very informitive course we definitely learned some skills to carry us.

Willam & Amy MacNeil

Florida premarital course

What a great course. We love how scripture was incorporated throughout the lessons.

Joyce Brambila and Raciel Aguilera Martinez

Florida Marriage preparation course

A Beautiful Ceremony provided numerous educational relationship courses. My fiancé and I learned a lot while having a fun interaction completing the courses.

Dayna Vecchione and Ryan Curley

marriage preparation course

God placed us in each others lives at a pivatle moment of peace. We lived in different states, prayed faithfully and had faith that God will fill our hearts desires. We, both, weas not seeking a relationship as we came out of marriages that could not be reconciled. As I worked in Florida Keith's mother saw something in me for her son and knew I was the woman for him. I hesitated to contact, but his consistency wit prayers, daily devotions and the love of God kept my interest. One day I finally responded to his text, then I gained the courage to call him. After the butterflies, nervousness and we both agreed to meet. The rest is our history to share with the world, to give folks hope and remain faithful with the lord as there is love and joy in life after divorce. We chose not to live in sin and as we blend 7 beautiful girls we are happier than we ever been and cannot wait to Mr. & Mrs. Keith C. White.

Jasmin Gotay and Keith White

online Florida marriage preparation course

I've learned a lot about this new step me and my fiancé is about to take this was great

Romario clacken & shavel mcdonald

Florida online premarital course

I love that this course was self paced, but also quick. Very beneficial

John & Ariana

Florida premarital course

When we first started the course, we didn't think we would get much from it. As we participated in the exercises and took time for one another, we connected on a deeper level. So glad we did this! Highly recommend.

Danielle and Sandy

Florida Marriage preparation course

Jaliesa Virgo Ralpheal Sanders

marriage preparation course

The program is very interesting and also the learnings are a very good tools to help the soon-to-be couple to have a quality and happy marriage and what are to expect.

Mr. & Mrs. Damon Owen McLeod

online Florida marriage preparation course

The course was very enlightened to me and my partner is was very enlightened

Jason tammy

Florida online premarital course

It really helped us with our communication styles and to know what our partners love languages are to better understand them .

Kevin and Kaylea Barrantes

Florida premarital course

These questions better help us understand our own personality and how it works in alignment to our future spouse

Charlie and Breanna

marriage preparation course

Gave us the opportunity to fall in love all over again! Made the process stress free and enjoyable.

Georgine and Leo

Florida premarital course

We didn't know what to expect from this course but were pleasantly surprised. Some really great actionable insights and tips and just overall information that was easy to digest, understand and relate to. Well worth it!

The Romans

Florida online premarital course

These videos were very helpful. We learned that we communicate in different ways.

Brooke Barker, Lennon Batchelor

online Florida marriage preparation course

Amazing helped us through a lot of the wedding planning stress

Kayla and Bradley

Florida Marriage preparation course

We highly recommend the course and it is very informative.

Kamran and Sally

Florida premarital course

Bianca & Melanie

Florida online premarital course

The course was easy to access and was able to do it on our own time it was very convenient for us we learn alot about each other

David and jackie perez

online Florida marriage preparation course

This is our second marriage. This course is well worth to spend a few hours to save our marriage for life time. In fact, we should save these videos and keep watching or listening whenever we got into a difficult time.

Kyung Rye Choi and William Juhn

marriage preparation course

We took the course to achieve the discount but also gained insight that will be useful in our marriage. It helps couples understand each other's views, be more patient and work together as a team to achieve goals in a long lasting marriage!

Renee Solita and Douglas Komanko

Florida Marriage preparation course

very informative course to help learn about one another further. I wish the personality test link was working.

Kristin Bubb & Carman Arroyo

marriage preparation course

My fiancé and I were trying to get married for a while now and then we were faced with a emergency before he had surgery. We did not want to wait for three days to get married and we were able to complete this online course in order to have our ceremony it was amazing thank you

Arnold and cindy Katz

online Florida marriage preparation course

My fiancé and I just completed the complimentary premarital counseling course. After 4 years dating, we have found that there is still so much to learn about each other such as our Love Language and communication styles. This was a great course and we look forward to having our wedding officiate by A Beautiful Ceremony in a few months.

Dee & Daniel

Florida premarital course

This was very helpful for us.

Ivan Gomez & Anahy Guerra

Florida online premarital course

We learned a lot more about each other on different levels and we have the building blocks for a successful marriage.

Travis Brooks & Brittany Wert

Florida premarital course

We really loved how thorough this course was and how it really helped us think about questions we never would've asked each other!

Wesley Abrego and Stephanie Goblirsch

Florida Marriage preparation course

easy to learn and very helpful

ron and jan

marriage preparation course

Easy to use and helpful guidance for our marriage. Useful tips and viewpoints.

Acevedo Family

online Florida marriage preparation course

We enjoyed taking premarital class lots of information and things to think about . Thank you

Anthony & DeShana

Florida online premarital course

Great experience and plenty to think about and grow from.

NICK AND JENNY

Florida premarital course

Rev. Knox is an excellent presenter/speaker, his videos were well thought out and easy to understand. He made very valid points. I wish I had this reference material for my first marriage!

Nancy Wampach and James Hanson

Florida premarital course

Yoankiel Estrada and Natalia Feliciano

Florida online premarital course

Definitely helpful and insightful. We learned a great deal about each other and how to be more open and lean on one another. Highly recommend for anyone trying to take that next step.

Joey and Michelle

online Florida marriage preparation course

Thank you so much for the helpful and very inspirational information in your videos. The main take away we had with each other were with each questionnaire. We really opened up about a lot of things and feel that we both view things from the same perspective now. Communication was always our biggest conflict but after going through all this we feel it has become our strongest. We couldn't be more grateful for the course.

James Matthew Fiori, Paige Alexandria Wilford

marriage preparation course

This course was so helpful for us. We've been together for nearly ten years and this course helped us get back to basics for strong communication. Thank you so much for taking the time to put this together- we will refer back to it often as we progress through our life together!

Jen and David

marriage preparation course

It really opened our eyes in topics that we could've never imagined, it is very well done and I totally recommend it to future couples

Gabriel Colon Gabriela Rodriguez

Florida premarital course

Loved the information and great customer service

Brooke Thomson & Blake Bush

Florida online premarital course

We enjoyed how the course allows us to pick the activities that we felt we would get the most out of. The course was enlightening and made us discuss topics we had not thought of before in our relationship.

Rani & Anthony

online Florida marriage preparation course

This course was excellent. It solidified what we already knew but also encouraged meaningful conversation and reminded us that communication is key.

Roxana & EJ

marriage preparation course

Listening and reading to these videos and passages along with discussions and questions for our mate has showed us a few things we do that we should try to do in a different way. We have been together for quite a few years so it will take some time to adjust.

Myra I Otero/David Fontanez

Florida Marriage preparation course

The course was very easy to navigate and complete. I love that we could choose which areas to focus on and discuss. We learned to listen to each other and communicate better. This will definitely make a great foundation for our new future together.

Jessica & Brian

Florida premarital course

We really learned a lot about each other....thank you for opening our eyes!

RICK AND PAULA

Florida online premarital course

Kevin is extremely nice and very helpful and informative. He answered right away when we had questions. The course was also very helpful and informative.

Josh and Meghan

online Florida marriage preparation course

Very helpful in learning how to make our marriage successful.

Lisa Fuller, Eric Leifer

marriage preparation course

We were skeptical before taking this course. We thought we knew everything about us and thought it would be a waste of time. Once we started we couldn't stop! We loved it and learned so many new things about each other. We are very thankful we did this martial course and wouldn't change a thing about it!

Jessica and Bryan Rodriguez

marriage preparation course

wonderful program you learn so much. def worth taking

Evan and Natalie Parra

online Florida marriage preparation course

The course gives you nice perspective on things, and helps you think.

Kyriana Yocum and Johnson Luttrell

Florida online premarital course

Absolutely wonderful experience

Jonathan Green Autumn Grafton

Florida premarital course

This is a great program! I'm so glad we took the time to go thru it together. It was really eye opening on how we could be handling situations in our relationship better. My fiancée is not a emotion talker and I'm not the best listener, so the program got us to open up and listen and figure the areas we both have issues with and how we both want to fix them, before we get married. I feel that much better about spending forever with him.

Christopher Lee and Elizabeth Diaz

marriage preparation course

Rev Kev has been very instrumental in our journey to the alter! He was always available to answer our questions! His counseling sessions enabled us to develop our communication skills and prepared us for married life! We are grateful to him and his team!

Christopher Hanna and Catherine Willis

Florida Marriage preparation course

Great information and loved the discussion questions. Definitely saving these videos for the future.

Pam & Adrian

online Florida marriage preparation course

This course has helped us communicate better with each other and opened our eyes to improvement

Jacob & Dereatha

online Florida marriage preparation course

Katherine Mosquera

Florida Marriage preparation course

Zack touzani , Shea Elizabeth filling

marriage preparation course

A great course for premarital counseling. Segments were easy to follow and the discussion questions really got us talking about things we normally wouldn't. Learned a lot about each other!

Garrett Hennis and Kellie Uebele

Florida premarital course

We loved this course. We really tried to get into it, to make sure that we were looking at all aspects that we might have to look at in the future. Some of the things in the course, we hadn't thought about, such as step family being a thing now. It's one of the simplest things, just so obvious that we didn't look further into it. Thank you so much for the course! We will keep it to look back on when we feel like we might need refreshers.

Patricia and Hansel

Florida online premarital course

Chelsea and Austin

online Florida marriage preparation course

We really enjoyed the videos and discussion questions. Rev Kev tried to make them enjoyable and entertaining. We learned a lot and felt like this was very beneficial to starting our future together!

Nicole & Greg

marriage preparation course

Great videos and discussion guides for open communication over the course topics. Found referral on Equality Florida website. Only suggestion is to de-genderize the references to Bride/Groom on Certificate. With same sex marriage equality, there should be a change to Spouse/Spouse references. Thanks Reverend Knox

Ryan Wertz & Mark Birmingham

online Florida marriage preparation course

It allowed us to think back on our history and rethink the way we have dealt with our problems. It also gave us new tools to deal with conflict.

Florizany Araya & Yevgeniy Seleznev

Florida online premarital course

These exercises were fun and a great talking piece. Also a good thing to revisit every few years!!

Jennifer Towle & Ronnie Boudreau

Florida Marriage preparation course

This was a great practice. It opened us up and our tear ducts. I love this, and recommend it for every couple.

Synquincity Birth James Brooks

Florida premarital course

Fantastic service with such ease and care. Thank you!

Mr and Mrs Sharma

marriage preparation course

Important information for a strong foundation

Sarah & Juan

online Florida marriage preparation course

My soon to be husband and I have been together for 13 years. We have two beautiful daughters together. We have shared many highs and some very low times. We have always supported each other no matter what. At first we thought taking this class would be irrelevant because of the time we have already invested in each other. ( of course we must know all we need to keep our relationship strong)... But we are very happy we invested the time in the course. We learned a lot! We learned how to communicate in a better and more positive way. We learned a lot in regards to coming together in a more positive and effective way with disciplining our children and raising them to have a healthier emotional and physical upbringing. It allowed us to take time together as a couple and really focus on what is important in our life. It made me feel closer to him, and allowed open dialogue to conversations we may have not had if not for this class. Definitely recommend!

Christen and Shawn

Florida Marriage preparation course

Estamos muito satisfeitos e felizes com o curso.

Nunes dos Santos

Florida online premarital course

This was a wonderful way for us to dive into our relationship even more.

Jessica and Steven

Florida online premarital course

Rev Kev is great! He spoke to real issues from a Biblical perspective. All couples will benefit from the information he presents! Thank you!

Mac & Jan

Florida Marriage preparation course

Yurit and aldo

online Florida marriage preparation course

My husband and I could not have picked a better officiant. Reverend Kevin Knox was so easy to work with. He lays everything out for you, making the big day a little less stressful. He is such a kind and easy-going guy, I can't thank him enough for making my ceremony so special and unforgettable.

Ryan & Angela Cheek

marriage preparation course

We both really enjoyed this course! It helped us discuss all the difficult instructions and provide us tools to better our marriage! Reverend Kevin did an amazing job on the videos, we highly recommend to any couples wanting to get married!

Steven Kha & Ha Nguyen

Florida premarital course

This was so fast and super simple

Tiffany Smolinka David Waddell

Florida online premarital course

Katherine Quirk and Russell Schwartz

Florida Marriage preparation course

Edelyne Souffrance Toussaint

online Florida marriage preparation course

Listen to the videos made us realize certain things we need to work on it was simple easy painless very inexpensive it's going to save us more than it costed us to take this course and we don't have to wait 3 days so I definitely recommend their service for the premarital course

Amanda and Steven Weston

marriage preparation course

THIS PREMARITAL COUNSELING IS A MUST. THE INFORMATION IS RELAVENT AND USEFUL. WE ARE SO GRATEFUL FOR REVEREND KEVIN KNOX.

ERIC AND TIA YOUNG

Florida online premarital course

We met online through a dating site and have had many great times and diffucult times together, but ultimatly putting our relationship in gods hands trusting and following his will for our lives together.

Daniel and Cristal

Florida online premarital course

This is a very good way to learn about your spouse and makes you ask each other very good questions that maybe most people might not think of. We are going to hold onto this course and revisit it throughout the years!

Fred and Shellie Cass

Florida Marriage preparation course

This online course was exactly what we needed. We had been planning on getting married in October, but when the Covid quarantine was put in place, we were physically separated for 30 days. This made me realize I didn't want to spend any more time away from her than was absolutely necessary. We moved up the wedding to August, and took the course. It was easy to understand, actionable, and relevant to our backgrounds (I'm a widower and she a divorcee). Thanks so much! P.S. It would be great if there were a spanish language version!

YIG LAM WONG & JOSE REYES JR

online Florida marriage preparation course

I honestly wasn't sure what to expect from this online course. I suppose, I wasn't 100% confident in the quality of counsel we'd receive, by watching videos. And, after finishing the course I can say my initial doubts were completely unnecessary. Every video armed us with tools and knowledge to combat the inevitable marital spats. Just by assisting me and my husband to be in identifying our communication styles was worth it for us. But I especially appreciated the parenting and conflict resolution courses. If you're considering this online premarital course... go for it, and be sure to utilize the discussion guides. We took away so much from these four hours that I plan to implement for a lifetime.

Keydion Brown & Shannon Lacy

Florida online premarital course

Valen Eberhard and Ignacio Nuñez

marriage preparation course

This course was very guided and so informative!

Johnathan and Katia White

Florida online premarital course

Raymond trabal jr, Ashley alicia lopes

Florida Marriage preparation course

This seriously the best. It beats talking to a therapist and way lower price.

LLeo and Ashley

Florida premarital course

Thank you for the variety of videos available.

Ross Shotwell and Patricia Robbins

online Florida marriage preparation course

This is a great course, everyone should take this course

Antwan Graham & Latara Gray

marriage preparation course

It was quick and simple with everything we need before our marriage.

Chen-Hsi Hsiao

Florida online premarital course

The course was simple and to the point. The exercises really allow you to open up with each other and give you a good idea of how to start building on those skills that are necessary in any marriage.

Christopher Finlay and Tatiana Torres

Florida Marriage preparation course

we learn a lot its some stuff the we didn't know about each other thanks God the we take this course

Johanna Gonzalez & Onix Martinez

Florida premarital course

Very informative and educational

Mr and Mrs James

online Florida marriage preparation course

These modules were very informative. We were confronted with many misconceptions about marriage and what it takes to be fulfilled. What we loved the most was that we understand what a marriage is in God's eyes not the world and how we can honor that. Thank you so much for the material.

Tiffani & Tarvel

marriage preparation course

We were in need to complete a premarital counseling session in a short period of time of our wedding date. Average time in most churches, 2weeks to 6 week long sessions. Time we didn't have. I turned to my favorite search buddy, google, which led us to this site. It's exactly what we needed! We found the course content to be concise and precise with the right balance of spiritual and scripture guidance. It's convenient, self-paced, easy to understand, access anytime, low fee! I'm glad we found this great resource!

Stanley and Woodlyne

Florida online premarital course

Easy to follow with great discussion questions that made it fun. We also liked the Christian based approach.

Sven and Chelsea Flaum

Florida Marriage preparation course

We felt the class was was very informative, it had lots of great learning tools. Would have like to learn more about the blended family parts in your 4 hour on line class.

Stephen and Dinora

Florida premarital course

The course is very informative!! We learned a lot that we need to work on to have a successful marriage. The assignments after each module were fun and helpful to break down the content of the course.

Chan and Lem

online Florida marriage preparation course

We think the guides have good and informative points of information. We realized that we were practicing some of them and we learned how important they are or how to use those tools in a better way. The only minor negative that caught our attention was the idea of how it wasn't inclusive to relationships that aren't the traditional image.

Cecilia and Daniel

marriage preparation course

We found this course to provide a lot of great insight. It made us open to what more we can do to strengthen our relationship and future marriage. We also told each other that this would be could to keep and once in awhile refresh together and as equally as individuals.

Erik Hatfield and Janice Lee

Florida online premarital course

Great information help explore in dept a relationship and our goals

Rey Diaz and Suzan Cruz

Florida Marriage preparation course

Thank you very much for the much needed learning experience.

Ashana Hunt Kaleem Stephens

Florida premarital course

I find this website more trust worthy than other websites

Lylah And Michael

online Florida marriage preparation course

I love the scriptural references. Everything she point back to the Word. It is our guide and our foundation. Course was easy, informational and effective. Thank you.

Erin Sherrod and Jemmey Hines

marriage preparation course

This course was very natural and thought provoking.

Mark Ditto & Fiorella Seguel

Florida Marriage preparation course

This was great ! it really opened both of us to questions that some of which we had not thought about yet and made us come closer together as a couple.

Johnna Bussiere, Zachary Gaboriault

Florida premarital course

We really enjoyed this course. Very easy to understand and to complete. Thanks for the great advice.

Whitney and Stefan

marriage preparation course

Very awesome easy and efficient course, Escambia county approved.

Jason and Britney

online Florida marriage preparation course

Dustin & Brittany

online Florida marriage preparation course

This premarital course was unlike anything I had imagined. It gave us great topics to talk about and also gave us something to bond about. We did this course over 5 days. We went over it for an hour after work each night. We would eat dinner and then talk about the topics and giggle over our answers. It was very comforting to know that when we talked about topics that maybe weren't so comfortable to talk about before, are pretty easy to talk about now. This was also a nice course because we got to complete it from the comfort of our own home. We definitely recommend to any young couples that are going to get married!

Katie and Trevor

Florida premarital course

This course allowed us to not only learn more about each other but to also learn more about marriage itself as a whole.

Nerasia & Aaron

Florida Marriage preparation course

Katayoon and Ibrahim

Florida online premarital course

Easy and fun process learning different skills and tactics to a happy marriage! Thank you!

Alexandra Hale and Jesse Byers

marriage preparation course

This course was much easier (No Tests!) and less expensive than others. The content was very informative and provided us with the ability to have deeper and understanding conversations, especially when times are tough and views do not align.

Geno and Lindsey Fonderoli

Florida Marriage preparation course

This was an amazing course! We learned a great deal from the modules and we are actively working to incorporate the lessons we learned to our daily lives. We connected so deeply with all of the things we were able to learn about each other as well as how our differences help make us stronger and better in the end. We learned so much about conflict resolution, how to save money, and even how to better communicate. The tools we were provided are things we will cherish and practice for the rest of our lives.

Alec and Brianna

Florida premarital course

Very good lessons in each module

Hartley & Sophia

online Florida marriage preparation course

This was very informative, easy to navigate

N and G

marriage preparation course

I love the course, this course really help us to understand more about what is coming and give us tools about how we can solve everything. We really enjoy everything. Thank you

Jaime Patino & Ada Peralta

Florida premarital course

Extremely helpful! Plus gives us tools to work with so that we can have a happy & successful marriage.

Rachel Poquadeck & Timothy Lockwood

Florida Marriage preparation course

Thank you so much for a wonderful course. We will remember this as we move forward in life.

Elizabeth Rodriguez y Alberto Austin

marriage preparation course

We started the videos thinking we already had all the right tools, but were genuinely surprised by how many lessons we took away from them. We wish we'd discovered this much earlier in our relationship.

GK & OB

Florida premarital course

Great information. Easy to complete.

Kelly Storniolo

Florida online premarital course

Great buy. Worth the mony.

Manuel Rodriguez V. / Francheska Noriega

online Florida marriage preparation course

This course was exactly what we needed but it gave us a different view on our foundation and gave us more to work and building blocks for success. Thank you

Rikateson Breme Christa Ramos

Florida Marriage preparation course

It was very informative; the videos were just long enough but not too long to come across as tedious. It provided a lot of useful information, and the activities provided good discussion questions pertinent to the lessons. We were very pleased with the lessons.

Becka Tibbetts and Henry Hamm

Florida online premarital course

Fun and Educational Course. We learned so much more about each other during the course.

Alexis and TJ

online Florida marriage preparation course

This course was extremely helpful and will be a reference for me and my future wife down the road. It was very eye opening and was very helpful for us to understand how to effectively communicate, argue (in a healthy way), and plan ahead.

Armando Rivera & Sheila Craine

marriage preparation course

This course gave us confidence in our relationship. Listening to the lectures opened a dialogue for us to communicate more about what we loved and thought about our relationship.

Alyssa Johnson and Nathan Streid

Florida Marriage preparation course

The courses were very helpful in helping us determine our love language, communication and conflict resolution. We spent a long time together to find the answers and I feel it helped us to understand each other better. Loved comparing our answers!

Elizabeth Lopez & Anthony Wheeler

marriage preparation course

We found the premarital course to be a helpful tool in starting useful discussions about US that will last a lifetime. Thank you!

Edward Thompson and Jill Raffel

Florida premarital course

A positive learning lesson of new ideas and reaffirmations of lessons learned from our parents.

Kevin and Hope

online Florida marriage preparation course

Heather Volinsky Joshua Quartier

Florida online premarital course

The course helped us focus and discuss issues that we oftern overlook. It was very insightful on how we assumed we already knew so much about our relationship but realized that we left a lot of things unsaid.

John and Evon

Florida premarital course

This is such a great premarital course! We received such great advice and were even able to further discuss topics by using the discussion questions. We plan on revisiting the course as a refresher when need be. Thanks!

Jay & Marcey

Florida online premarital course

Andrew & Shannon

Florida premarital course

This was a lot of great material that would benefit any couple striving for a healthy, successful relationship. We will definitely be going back to these videos to keep learning to integrate these strategies. Thank you.

Alyona and Justin

online Florida marriage preparation course

Helped better our future marriage

Nikkei Lee gill Leonard Burgess III

Florida Marriage preparation course

Our Relation is built on God First, Family, love, trust and communication. I would admonish anyone planning on marriage to take a marriage course regardless of how much you think you may already know about each other.

Carla Thomas & Boris Falconer

marriage preparation course

Diandra Perez and Jonathan Korets

marriage preparation course

Shawn L. Tukey and Surama Venereo

online Florida marriage preparation course

This was great really help my fiance and I

Michael Williams and Dalilah Miranda

Florida premarital course

Informative, very easy to understand! I will be recommending this course to everyone I know who's getting married!

Keandra Locke & Kevin McIntyre

Florida Marriage preparation course

This course was wonderful and very informative, providing many useful tips for a successful and happy marriage. My spouse and I learned many things and very much enjoyed it, we are sure that the time spent on this course and its activities will be a great investment to our marriage.

Genelle Delgado & Pavel Moya

marriage preparation course

This was an excellent course and we enjoyed the guided discussion questions.

Danielle & Tony

Florida online premarital course

Great content in this course. We thought we knew everything about each other but this course helped us learn more.

Peggy Arranz and Alejandro Nieves

Florida Marriage preparation course

Very effective website, easy and quick to go through all the course and the team always there to assist you. I highly recommend it!

Georgina E Miranda & Pedro M Chan

online Florida marriage preparation course

Disney has had a place in our hearts as Children. And having our wedding in Disney will definitely bring many memories for our wedding, especially for our future visits. This training has been great. And everyone can benefit from it.

Julian and Kassandra Benavides

Florida Marriage preparation course

Thank you for providing a course that is convenient to schedules but also very eye opening and realistic to a couples marriage.

Angela Zirbo and Brandon Kitchens

marriage preparation course

We are so thankful for what we have learned and we pray that the courses will help us along the way.

Stevie and Catara

Florida premarital course

Lina and simon

marriage preparation course

Easy to access and user friendly.

Danielle and Justin

Florida premarital course

Awesome course, video's made it easy to understand. Would recommend it to others planning on getting married !

DUSTIN ABRAMS AND LISA BABOCK

online Florida marriage preparation course

linda nunez and freddy puerto

Florida online premarital course

The course is fantastic. We learned important things about relationship. The videos are very clear, interesting and simple to understand.

Margarete and Sergio

Florida Marriage preparation course

Great to spend time learning about my future husband!

J&J

Florida Marriage preparation course

These videos are well put together, and include great information that all couples can learn from no matter how long they've been together.

Jamille Oglesby and Randall Baldwin

online Florida marriage preparation course

I learned how to communicate while also seeing the other persons point of view.

Daine Thomas

Florida premarital course

Is very good to understand some simple but key points in a relationship

Kevin and Liliana

marriage preparation course

Often times when things are cheap I'm a little skeptical. Fortunately, the way this course is setup I could review all the material without spending any money (although I eventually did). And I'm glad I took the chance because this course was so great! We spent way more than the required time going through these videos and discussion questions. We had fun and learned a lot about each other. We already know we want to come back periodically and review the content. Thank you so much!

CB&JA

marriage preparation course

It helped us realize if we really wanted to get married.

christopher and angelica hernandez

Florida premarital course

We love this course!! God Bless

Charlene Roth Marlon Aziz

Florida Marriage preparation course

Quick, easy, and useful information!

Maria and Lance

online Florida marriage preparation course

Great Course! Thank you for providing this information

K & H

Florida premarital course

OK so I learned in this module that communication is very important in a relationship and that it's good to use conversation starters to start small talks. Also it's better to focus on your partners positive qualities than their negative qualities. You should be comfortable enough to talk about any negative qualities that you do see however that you don't like instead of letting them go unheard and then your spouse isn't aware of what they're doing that you don't like . In the conflict resolution module I learned that confrontation is not about who's wrong or right it's all about getting the problem out there and fixing it before it comes a bigger problem to the relationship. In the finances module I learned that it's best to work as a team to have a set budget and to go over any extra spending that you need to do with your partner so that you both can come to an agreement about it.

The Nesbitts

marriage preparation course

CLEVERON & KRISTAL

Florida Marriage preparation course

This premarital course has guided my fiance and I in regards to many parts of marriage we didn't think of before, such as how to prevent an argument or better communicate. We will use this tips and put these modules into practice within our own marriage. Initially, we weren't going to do any premarital counseling. After watching our first module "6 predictors of divorce" we were invested into the series.

Sebastian and Saphira

Florida online premarital course

We really enjoyed watching Kevin's videos! It was clear that he put real effort and care into the content as well as the delivery of the videos. We appreciated his smile, as well as his quoting of the Bible (Darya and I aren't super religious, and we are thankful that Kevin did not preach too much...but we really enjoyed the Bible verses, and felt like it communicated in a very poetic, sacred way) We also enjoyed going over the "Homework Dates". We especially enjoyed role-playing Carol and Bob 🙂 Thanks Kevin for helping us take the first step together in our marriage!

Darya Gahramanova and Jeffrey Golabek

online Florida marriage preparation course

This premarital course was tailored to us in that we could choose how we spent our time. We did discussion questions, fun thought experiments, and then watched a movie & discussed the relationships in it. I think it will be good to hold onto these answers for if/when we hit a rough spot years into our marriage and can look back on it and remember all the positives about each other. Great course!

Celia & John

Florida premarital course

This was a great, simple coarse that I highly recommend!

Brandon & Kathryn Blondun

Florida Marriage preparation course

The course was very informative and straight forward. We enjoyed the videos so much that we have saved them to review again at a later time. This course should be mandatory for all couples. With Grateful Hearts, Laura and Terry

Laura and Terry

online Florida marriage preparation course

Amazing, tools needed for a great foundation for a marriage

Jhoanne & Eder

marriage preparation course

They this course we have learned a lot

Jesus and Keila Corporan

Florida Marriage preparation course

This was absolutely amazing, saved us the waiting period and provided essential information. Thank you!!

Kepler Baksh

Florida premarital course

This course was great. Thank you for teaching us more than we didn't know we had to learn about.

Maria and Jose

Florida premarital course

Russell and Elizabeth

online Florida marriage preparation course

Super helpful course and sparked good discussion

Josh and Brittany

Florida online premarital course

This course is efficient and I know will help us in our marriage.

Angeles & Christopher

Florida Marriage preparation course

Very fun exercises that all couples can benefit from before entering marriage

Anthea Varriano and Eric Jorgenson

marriage preparation course

Knew we loved each other and were compatible but with this course, it showed us how we are so much more compatible we really are! Can't wait to spend the rest of our lives together!

Mr. and Mrs. Evans

Florida Marriage preparation course

We are so appreciative of the course. We have learned a lot, more than we expected. Thank you for the great information

Carmel and Jean

online Florida marriage preparation course

It was a very interesting course that helps you see different ways to solve problems and I love the idea of solving them using the word of God.

Daniel Cepeda & Wendy Peralta

marriage preparation course

This was one of the best premarital courses available to us and at a reasonable price. I learned a lot on how important communication is, the do's and don'ts in a relationship. this is really going to help our relationship.

Amanda Johnson& Austin Szelengiewicz

Florida premarital course

GREAT QUESTIONS AND EASY TO FOLLOW

ALMOG

Florida online premarital course

Great price, and LOTS of learning points.

Ashley and Mike

online Florida marriage preparation course

The course helped us learn a lot about each other and how marriage is going to be. it also was fun asking my fiance questions and just opening up and talking! Great course!

Alexandra Alvarenga & Sean Vohwinkel

Florida Marriage preparation course

Thank you for the lessons in love and friendship in marriage.

Maggie and Aaron

Florida online premarital course

We just got married today, and the marriage certificate made it a breeze. We didn't have to wait the 3 day period from marriage license to wedding. It was fast and easy!

Amanda Helms

marriage preparation course

We love this course and we have opportunity to learning more about relationships

Paulo and Josaura

Florida premarital course

You only live once, life should be enjoyed with the love of your life!!!

Alvin D. Willock and Jasmin McGill

marriage preparation course

This course open our minds about the true meaning of a healthy matrimony. How simple things make huge differences, balance, and respect make a difference between stable and issues.

Hector J Sanchez & Juliana Verano

marriage preparation course

Their saying is true as easy as 1,2,3!

Andrea and Jesus

Florida online premarital course

Ozlem and Mustafa

Florida Marriage preparation course

This course covered issues that we had been discussing. Helped us to clear the air on several concerns. Excellent content.

Woods

online Florida marriage preparation course

Loved the ease of the process and the flexibility of completing the course when we weren't together

DEE & JAY

Florida Marriage preparation course

the lectures were both informative, common sense useful and spiritual

manuel ricardo baules, luce pierre rene

Florida premarital course

It made us really think and make a plan for life.

Angela and Luis

online Florida marriage preparation course

it was great to get to know each other more!

Iana and Michael

Florida online premarital course

We were both not looking forward to doing this course because it made us think of homework at first haha, but when we dove in it was actually really fun and insightful. Tanya's favorite part was the love language quiz. She even did it on our children as there is a section specifically for them. David liked the part of imagining we became rich over night from an uncle and the bit on discussing vacations. This course is a good way to get to know your beloved all over again. While we only did the required 4 hours I imagine we may come back and visit some of the topics just for fun.

Tanya Solt and David Fagin

marriage preparation course

The course was very in depth and I believe it has and will continue to have a positive impact on our relationship. I really appreciated how there were so many options to choose from.

Diamond Bell, Paul DeShield

Florida premarital course

Thank you so much we loved the video very informative y'all are the best!

Antoine Gardner, Jade Gardner

online Florida marriage preparation course

Loved this course and how it was faith and fact based. My fiance is about a year and a half into accepting God into his life and he loved that aspect as well 🙂

Martha Bradley and Matthew Carl

Florida premarital course

Lee and I are ecstatic to be able to pledge our lives and our love to each other for the rest of our lives. We have both endured challenging military careers (almost 30 years combined), and hiccups along the way with relationships. But once we met each other, we KNEW that we had been pre-destined to meet. EVERYTHING that we have suffered through has prepared us for THIS EXACT MOMENT. We are stronger in each other's presence....almost like we found the missing pieces of our life puzzles. With our ages (he is 53 and I am 47) we are not young and impulsive any longer. We are confident that God placed us where HE wanted us to be, battle tested and faith still strong, We are READY. And this course was simply the icing on the cake and further confirmation.

S. Lee Taylor and Sherri T. Veal

marriage preparation course

A Beautiful Ceremony was great! Opened our eyes and made is aware of different views.

Leonard Oglesby and Kristin Walker

marriage preparation course

The online premarital course was convenient and easy to navigate. The material covered a wide range of topics that opened up a dialogue about things we hadn't even considered yet.

Andrew Hurley & Haley Zimmer

online Florida marriage preparation course

Thank you! a modern way to do this kind of course, convenient and easy. A lot of clues to start our new adventure.

Lina & Manuel

online Florida marriage preparation course

This online course was super easy to use and had many helpful tips! We definitely recommend it to any couples who are looking to learn how a marriage should be.

Seon & Paola

online Florida marriage preparation course

Chase and I got to do questionnaires together after work and we get to keep these and reminisce later on in our marriage. I'm grateful we could do online counseling since we both work 24/7 and are on call a lot. It was nice to get to do it on our time!

Chase & Heidi

online Florida marriage preparation course

It was a fun and easy process

Anthony Munoz Destiny Montalvo

online Florida marriage preparation course

Damion and Kemeisha

Florida premarital course

Very educative and great tips!

Valery Estime and Ashley Costa Lantin

online Florida marriage preparation course

All the information was extremely helpful and 5 ways that we communicate and express love to one another. They are: 1. Physical touch 2. Words of affirmation 3. Quality time 4. Acts of Service 5. Receiving gifts. This information is so true the 5 common problem with relationships is not having 5 ways to communicate.

Kay & Jay

Florida premarital course

We learned from this course that we have a great deal of love and admiration for each other. We learned that we need to continue to communicate and respect each other if we want to make this a successful marriage, for many more years to come.

scott's

marriage preparation course

It was a great course, very easy and simple to use.

Elijah and Amelia

online Florida marriage preparation course

I really appreciated the ease of the course becasue of the videos and questions on PDF that were attached becasue it was self paced and explained in a gentle, unbiased manner. The questions inspired thought to grasp important conversations and topics in romantic relationships concerning marriage.

Juan and Joanna Sarabia

marriage preparation course

Amazing and easy. Learned a ton !

D and A

online Florida marriage preparation course

We had so much fun on this pre-marital course. We asked really tough questions to one another and found out a lot of suprising things about each other! We learned we're never going to be done growing our love for each other and working on our relationship. I'm so happy we picked A Beautiful Ceremony because this pre-marriage counseling is priceless. I can't wait to see what the future holds and how our new family is going to benefit from the course.

Nicole Busby and Thomas Caldwell

Florida premarital course

The content for the premarital course was vast and well put together. Gave us a great opportunity to sit down together and discuss our future.

Paul Longenecker, Haley Keck

Florida premarital course

This course was very helpful. My fiancé and I learned quite a bit about each other after we discovered our love languages and personality types. We will utilize what we learned in this class and apply it to our marriage.

Katelyn Cook and Charles Mark Turk Hetey

marriage preparation course

This course allowed my fiancé and I to take a deeper look into what a beautiful ceremony will look like. It takes understanding, continued commitment, and your expectations for your union to flourish. Thank you Rev Knox!

Antanyia Edwards, Anthony Henderson

marriage preparation course

Great information loved the class.

Leona Schaefer Brian Calver

Florida Marriage preparation course

lots of great information that we will never forget

Leona Schaefer and Brian Calver

Florida premarital course

Leah & Tim

online Florida marriage preparation course

We learned so much more about each other during the premarital process. The questions we asked each other helped us understand one another due to the fact that instead of just answering the question.. we made them into discussions. We feel that are communication skills got stronger and we are more patient with one another.

Denisha and Randy

Florida premarital course

This course helped us explore our relationship more deeply as we take the dive into our marriage and the rest of our lives together. It was truly the best preparation we could have taken!

Sean and Danny

marriage preparation course

WE really enjoyed this we did it every night before bed, it was our schedule mini date night..we did a lot of laughing and crying but i definitely feel like we have a closer bond.

Jose & Sabrina

online Florida marriage preparation course

Jose Ferreira ismael reguera

marriage preparation course

We are not really looking to do a pre martial course, but as we were looking at the requirements for the marriage license realized how much easier it is when you have a premarital certificate. I believe the best part of this process was actually taking time out of our daily routine to work on our relationship and get to know each other in a more profound way. One of the activities that we enjoyed most was choosing among different questions to ask each other, each varying in depths of communication. So thankful for the experience and will defiantly recommend this program.

Nicole Selman and Daniel Velasquez

Florida premarital course

We really enjoyed the premarital course that was offered to us. Some of the content was very thought provoking and really got us talking and communicating about important issues

Katie & Kyle

Florida premarital course

We learned our different communication styles, which taught us how to communicate more effectively.

JAIME & TRACY PEDROZA

Florida premarital course

Great content! Easy to use.

Bohler

Florida online premarital course

After reviewing all of the material, it was clear to us that even tho we felt we had a healthy relationship, we still had a lot to learn about each other. Very informative. We are very thankful and fortunate we were able to take the course.

Claxtons

Florida premarital course

This course was awesome. It really helps you open a dialogue about all of the important issues that may arise in marriage.

Alicia Tyson and Brandon Mirth

marriage preparation course

This course help me to be better person in much ways that I can imagine, clear my thotd on marrrige life

Arlenne and Rafael

marriage preparation course

The premarital counseling was a nice way to start our new stage, we reviewed important details that will allow us to have a happy life as a couple-

Isabelle Huezo and Angel Escobar

Florida premarital course

Great way to explore our minds and goals together as a couple and building a stronger foundation for growth and development.

Matt and Ashley

marriage preparation course

We were very happy to discover a course that we both thoroughly enjoyed. I'm sure we will be refer to the material often.

Chuck and Malou

An informative and very useful course

We have been so blessed to take this course. We were a little skeptical at first but once we starting to watch the videos we learned so much about each outlet. Also all of our strengths and weaknesses.

Zachary and emily

marriage preparation course

The requisite program has merit inasmuch as it offers a wonderful opportunity for the couple to pause and view their relationship unemcumbered by external influences and to have an open, one-on-one dialogue with one another about where they are today and with a look toward their journey together from this day forward.

John & Daniela

marriage preparation course

Andrea Cunalata

marriage preparation course

Hearing about the forbearance program for the cc really got us by surprise. we knew you could freeze it but did not know it had an actual name for it. We also love the idea about having a date night

David Bell and Denise Boykin

Florida premarital course

It was great to sit down and really talk about what we wanted for our future and be comfortable to ask the questions that you normally don't think about.

Matt and Ashley

marriage preparation course

It is really good to know about marriage. Thanks

Jack Huang, XiaoYu Tang

marriage preparation course

Awesome marriage preparation for free

Eduardo Maria

Free Florida premarital course

Learned a lot of valuable information that will help our marriage out in the long run. Thanks for the marriage preparation

Latimer Calina and Sophie Descamps

online Florida marriage preparation course

This premarital course is extremely helpful and gives great advice on how to work together for our future.

Michelle Garcia & Anthony Figueredo

Florida premarital course

Easy and thoughtful. So many exercises and good conversation starters, and we get to keep the material forever.

Dave and Ronnda

#LivingOurBestLife #ToGodBeTheGlory

This premarital course is affordable and convenient. The short test helped us learn more about each other and better ways to communicate and to connect with each other for many years to come. We would recommend this to anyone who doesn't have the time to make it to a office during business hours or really just wants some quality one on one with their partner. We will be forever grateful for this time spent bonding during this course.

Salvatore & Alexis

Florida premarital course

This course flew by! We spent 4.5 hours in premarital course and it went by very quickly. The course sparks deep conversations with your partner and really make you feel united.

Katherine Martz and Scott Stack

Florida Marriage preparation course

Lifetime access is an awesome feature!! The material is relevant and helpful in opening up honest conversations.

Freddy & Jami

Florida online premarital course

We learned so much about each other through this course. It was a great tool for the foundation of our marraige.

Dustin and Kristal

Florida premarital course

This course was a delight and inspiring. It really put things into a different perspective on how to conquer trials and tribulations that have and will arise in our marriage. We actually wrote down some quotes and put them up on the fridge, so that when things get tough we can always see them there and reflect back on the things that stood out to us the most.

Vaness and Tom

Florida Marriage preparation course

Easy fun class for you and the spouse. Good activities presented within the class.

Rushaun & Kera Byrd

Free Florida premarital course

A Beautiful Ceremony was an easy, quick, efficient premarital course for us to use. With out hectic schedules we appreciate the ease of use!

Rose Otero

Florida premarital course

We really and truly enjoyed the course together. We learned a lot about ourselves and our relationship. Our communication will definitely get much better after this and we actually started feeling a deeper sense of intimacy between us during the activities. We will definitely recommend this course to every couple planning on getting married and even to those that's already married and are struggling with some communication problem or who is wanting more intimacy with their partner.

Eulanda Thomas and Cleveland Morgan

online Florida marriage preparation course

Really enjoyed the conversations that were sparked. It would have been useful to get an estimate of how long the course takes instead of just saying we have a minimum of 4 hours. We talked about everything and it ended up taking closer to 10 hours.

Jennifer Christianson and Zachary Hayes

Florida premarital course

I learned so much through this course about myself and my partner, but most importantly about us as a couple. I really enjoyed spending this time with my fiancé discussing topics we have never opened up without this course.

Andrew & rebecca

Florida premarital course

Im greatful for this class and the opportunity to learn a bit more about stcey and affirm our common goals and interests

Stacey and Billy

Florida Marriage preparation course

Easy steps and great learning experience

Anisleidy Castano and Roy tootle

online Florida marriage preparation course

Sitting together and spending time going over the course helped our relationship in so many way. Better communication.

Darian and Kassandra

marriage preparation course

We really enjoyed the course. The information was very insightful and help us realize how important communication and commitment are in a marriage.

Dioranna Feliz and Jose Versaguis

Florida premarital course

Easy to use. Thank you for the package

DeAnne and Orlando

Florida online premarital course

Thurman and Tokkara

Free Florida premarital course

This help you and your partner to understand and love each other ...

Corderos

Florida premarital course

Kevin and staff have been amazing, the course is very informative. Even though we have been together for several years now we learned alot about how to work together better from taking the course.

Brandon and Stacey Barker

Free Florida premarital course

During this course, Josh and I were able to understand each other better; from understanding each other's love language to knowing God should be in the center of our relationship. We also learned that marriage is about working together by creating a plan and communicating. We definitely recommend this premarital course, even to those that feel like they are perfect for each other.

Grace and Josh

online Florida marriage preparation course

This really help us understand each other better and it help us communicate better. We got a lot of joy out of taking this course I am so glad we did.

Patricia White & Shuan Rich

Free Florida premarital course

The Premarital Course was easy to follow and understand. The process provided great insight regarding how to best work towards a long lasting and successful marriage. We enjoyed the course and all of the dialog that it generated.

Jeff Schmitt & Lori Knighton

Florida Marriage preparation course

Fast, speedy, and transparent process! Will definitely recommend.

Vargas'

Florida premarital course

I loved this course because it really opened up on things that we didn't know and it gave us a chance to talk about things that we never really thought about and understand where we are coming from when somethings happen

Layla and Miguel

Florida online premarital course

Fun course. We both learned something new about each other. Easy to use and interesting content. Highly recommended for those couples who would like to take the premarital course.

Auston & Pamella

Free Florida premarital course

I have taken this experience as a positive input to my life. I have increase my understanding of my future spouse and future endeavors that we may face in our marriage. Thank you for this class and the experience

Daniel Alerte and Natasha Elie

marriage preparation course

We loved this course. There is so much good material and we really felt like it helped us connect on a deeper level and talk about things we hadn't even thought about before.

Kendall and Daniel

Florida online premarital course

This is a great course. Asks very good questions and makes very good points

Ryan & Alma Harrison

Florida Marriage preparation course

We knew we wanted to pursue a relationship enhancing effort and this online course helped us to realize this goal in spite of our busy schedules. After comparing a few similar offerings yours looked to mirror our values and we like the idea of lifetime access as their is so much information your course provides.

Tim and Lori

Florida premarital course

Angel Livecchi and Jereme Nelson

marriage preparation course

I loved the videos and extra material offer on extended family

JANSY OLIVER/ALEJANDRO LAGE

online Florida marriage preparation course

By doing the premarital counseling, it allowed us to "rekindle" some of the things we had slacked on. It was amazing to actually get back to basics.

Jeffrey & Kiki

Florida online premarital course

We have learn to communicate better and to see each other's view more clearly. An not expect un-realistic expectations from each other. It's really helped us a lot.

Asia Lampkin and Cody Bradley

Florida online premarital course

Very great course we learned so much!

Elizabeth Rivera

Free Florida premarital course

Rebecca Keen, Jason Bittner

marriage preparation course

The course was very enlightening.

The Vincents

Looking forward to the big day!

great advice and tips for a successful marriage. Got to see things in other points of views

Neify Gomez & Edward Cancel

marriage preparation course

I was a bit skeptical at first however this entire course has been absolutely enlightening and very beneficial. There are some things that were going on that were the signs to leading to divorce listed in this course and he and I have been able to work together to make sure that these things stopped and their path. He and I are much happier and we communicate much better than before. Should have taken this class sooner since he and I have been together for almost 10 years.

Ryan and Nicole

Enlightening

Very helpfully and helped us understand each other a better.

Michelle & Bryam

Florida Marriage preparation course

This course if amazing and easy. You learn a lot.

Michelle & Bryam

Florida Marriage preparation course

Great way to dive deeper in communication - the exercises, videos, & mini-personality screenings - just awesome!

Michael & Susan Giddings

online Florida marriage preparation course

God sent her my way every since than I knew she was the one

Andre Matthews Skyler Robinson

Florida premarital course

I did not think this would be helpful to us in our marriage. However, I was wrong. This course shows you truly how you need to communicate with your partner in order to show the love and respect you want to convey to them.

Isabelle Huezo and Angel Escobar

Florida Marriage preparation course

The process was super simple and easy! We totally recommend A Beautiful Ceremony!

Jocelyn and Brandon

Free Florida premarital course

Very informative and good exercises as well as educational.

Eric and Terrell Shelton

Florida premarital course

Fast and easy. I had a question about the process called the number on the website, they answered right away and were helpful and courteous. Also, completing the course allows you to receive a $25 discount when obtaining your marriage certificate.

Jose Ardura and Roxalyn Mendez

Free Florida premarital course

This was a neat class to take. It made us realize all the little things that need to be nurtured.

Amie Jensvold & Delantra Rose

Florida online premarital course

The course was fun and a very great tool to help us learn even more about each other.

Colby and Phillip White

Florida premarital course

We had a lot of fun completing the course and learned some things about each other that we didn't know, even after being together for 19 years.

Sara Stone and Roger Loncaric

Florida premarital course

This course was very helpful and beneficial. This brought me and my fiance closer by talking a lot of important things. I can't believe how meaningful and deep our conversations got.

Akira Lee and Addison Waite

Free Florida premarital course

This course was fun and easy and helped us learn that the bigger picture in this whole process is building a strong life with each other.

Chitra & Kevin

Florida Marriage preparation course

Super easy and helpful. Learned a lot and had fun along the way

Cody

online Florida marriage preparation course

We liked the course. It taught us how to communicate better as a couple to insure this relationship lasts

Christopher Pate Berenisse Balmaceda Pineda

Free Florida premarital course

great training 🙂 great price 🙂 So glad we found this course.

Tonna and Michael

get ready to marry for life

This was an enlightening course. I realized that my tone means different things and also how to read his body language. It helps to understand one another on a different level.

Kami Reimann Rodney Cribbs

AWESOME COURSE !!!

Great service. Thank you so much.

Melissa Conn and Bradford Topf

This has been a great thing, very easy and cheap.

Karlee and clay

Florida premarital course

John Jackson and Tamekia Bell

Free Florida premarital course

There's no way we were able to succeed without this course.

Charles and Lashay

Florida premarital course

I truly think this will help us grow and bond closer then ever. Thank you for giving us the tools to have a strong marriage.

Daniel and Amanda

Florida Marriage preparation course

Marta and Moises Camacho

online Florida marriage preparation course

Best on line course ever! So lucky to have this service.

Mildred & Efraen

online Florida marriage preparation course

Very informative and helpful course.

Jarrod & Jessica

Free Florida premarital course

This was a great course not only to get the 3-day period eliminated but also makes you see all the different challenges a marriage can encounter and allowing you to talk about certain situations before they exist.

Bridget Ortega, Jesse Jaramillo

Florida Marriage preparation course

This course was very helpful for our relationship. I am so glad I found this online. We both liked the course topics and activities but most of all that the course was faith focused.

Melanie and Jason Shotts

Florida online premarital course

This course really opened our eyes to things in a different perspective. Not that we don't know each other already, but this program really helped us relate and understand each other in easy and hard times. We can now understand that it isn't us against each other but us against the problem! Those 4 hours weren't enough and we are defiantly still reading this course!

Antonio Darden & Jasmine Moore

Florida premarital course

Easy to complete, great info to lead to a successful relationship!

Brittany and Kevin

Free Florida premarital course

Awesome site, we learned things about our relationship that we wouldn't have realized without the course. Would definitely recommend!

Jorge and Rosemary

Free Florida premarital course

This was such a fun and great marriage course. It took us a little longer because we have kids.

Rebecca and Edwin

Florida online premarital course

Easy to use and very interactive. Would recommend!

Jay & Devin

Florida online premarital course

We both feel that this course was easy to navigate and that we learned a lot about each other through this course. We both feel that we have great tools to use in our marriage from this course for the rest of our lives.

Destiny Kelly & Joshua Fieldhouse

Free Florida premarital course

This course brought us closer together, and made us talk about things we have never spoken about before. This course was easy to understand. It also gave us great tips.

Juan and Magda Rivera

Florida Marriage preparation course

Opened our eyes, had fun while taking the tests and quizzes, watched the movies suggested.. Quality time spent while learning more about each other was amazing

Christina and Tym

online Florida marriage preparation course

this course was both informational and inspiring my partner and I were able to discover a list of things that we want to achieve through out the course of our marriage.

Nastasia hamilton & Jose Osias

Florida online premarital course

The course was very informative and easy to navigate, we learned and grew as a couple in such a short period of time.

Steven Concepcion

online Florida marriage preparation course

This course has taught us so much that we didn't know about each other. Worth the time. Thanks!

Travis and Samantha Smallze

Florida Marriage preparation course

This course was an amazing guide to help us understand what it really means to be together for the rest of our life.

Guillermo & Dailet

marriage preparation course

This course offered a lot of insight for couple to really understand their roles and responsibilities in marriage. We learned a few things about ourselves through the question asking portion that we had no idea about before. This is a great course.

Jeremy & Jennifer

Florida premarital course

love is everlasting when the person you are in love with loves you with all there heart....

tarrah sacnez and jonathan hogland

Florida Marriage preparation course

Marissa and Elton

Free Florida premarital course

This course prompted and brought up topics we would not have thought up on our own. These topics provided good discussions for what we need to work on and what we can expect moving forward. Thank you!

Jessica & Matt

Florida online premarital course

We have found this to be both easy and eye opening.

Andrew Callaghan and Breanna Druck

Florida marriage preparation course

This counseling was awaking and rewarding , it gave you another perspective. These tip will be stretch in our memory.

Lashonda Norman and Hineef Miller

Florida premarital course

This course was very informative and helped us with our communication skills!

Kaylee & Tanner Nichols

Online Florida premarital counseling

This was an amazing course. We've been with each other for 14 years and its amazing how much more we've learned about each other though out time in the course. We would recommend this course to anyone who is about to take that next chapter of their lives

Suzan and Darwin

Online Florida premarital course

Joshua y yaneris

Free Florida premarital course provider

This course was incredibly helpful. Everything that's covered is the foundation of what makes a strong marriage. We are excited to apply and reference this course in the future!

Z and M

online Florida marriage preparation course

We are certainly grateful for the lessons learned throughout this course. It has brought us closer together and confirmed we truly are meant to be together. We can't wait to stand before our friends and family during our 10 year anniversary and thank "a beautiful ceremony" for helping us get there.

The Muyangs

Florida premarital course

Four hours of enough information to make us (as a couple) think about it and discuss how we are going to achieve a common goal, which is a balanced marriage.

Ricardo Wheeler and Karoline Da Silva

online pre-marital course

This helped us out in so many ways,taking the time to sit and do this together brings you even closer to your partner.

Andrea Freeman and Laura Ramirez

pre-marital course online

Enjoyed the materials, liked the way it works.

Noah and Caitlyn

Premarital course provider

pamela and vik

Florida online premarital course

It's a great way to know if you're ready to unite two souls into the next step which is marriage; amazing questions to analyze if he or she is the one.

Julissa And Marienza Gasperini

Florida Marriage preparation course

This course was very informational for up coming newly weds. We definitely plan on incorporating A lot of what we've learned today into our newly marriage.

Roy and Linda

online Florida marriage preparation course

Great course for learning how to communicate and resolve conflicts

Jean Jacques and Svitlana

Florida Marriage preparation course

good information, We learned how to lead a better relationship within marriage.

Andrea y Abelardo

premarital preparation course

This is definitely needed and recommended before getting married. Eventhough the material was things we already knew, the activities and videos puts things in perspective for the both of us.

Kenneth Bishop Jr, Shantae Sands

Florida pre-marital course

Great experience learned a lot of new things and ready to start my new life with my soon to be wife!

Ryan Torres Sylvina Delapara

online premarital counseling

Very informative and great ideas for addressing major topics. The videos were great and didn't feel like someone was preaching at me or yelling at me. Everything was very nurturing and guiding to make life together last forever.

Ryan and Nicole

premarital preparation course

Good information-thanks for the fast delivery of the certificate of completion

Andrea y Abelardo

Florida premarital course

Thank you for helping us build a stronger relationship and future together!

Dale & Heather

Florida Marriage preparation course

Beautiful course. I thought this was going to be something dreaded and a burden but we were very surprised to find some absolutely AMAZING tips for a successful relationship and we learned so much about one another. We will actually continue to do more of this course on our own accord.

David and Brianna

online Florida marriage preparation course

Very fast and easy. Found the premarital course very helpful and fun.

Rafael e Vania

Florida online premarital course

Very easy to complete with wonderful information!

Steve and Karen

online Florida marriage preparation course

Really informative and easy to use. To recommend

PELTIER BENEDICTE AND JONATHAN GARLOT

Florida Marriage preparation course

It was great to have a better understanding of each other.

Sara Dimick and Sham Sandy

Florida online premarital course

The course was fun and also helped us get our marriage license quicker and helped save money.

Spence

Florida Marriage preparation course

Course was so practical and revealing.

David and Hazel

Florida premarital course

The information was very informative. I loved the budget information and the love language quiz.

Wright family

Florida online premarital course

This helped out our relationship so much not only from all the things we learned about each other communicating understanding and dealing with each other emotionally our likes and dislikes this helped us in everyway imaginable as well as maid the mirrage procces so much Easyer we went straight to the court and where able to get married in under n hour i highly recommend for couples lookin to better there relationship as well as get married right away

Lisa Gumbs Giovanni Rodriguez

Florida online premarital course

This course was very convenient for us. The subject matter was very informative. While taking the course we grew as a couple, we learn new skills that we feel will help us as newlyweds. And if needed, we will definitely from time to time revisit for guidance. Thank you,

Frontal Merus , Yvette Winston

Premarital course provider

This course was very convenient for us. The subject matter was very informative. While taking the course we grew as a couple, we learn new skills that we feel will help us as newlyweds. And if needed, we will definitely from time to time revisit for guidance. Thank you,

Frontal Merus , Yvette Winston

Florida premarital course

This Course was phenomenal, also we learn as couple be complementary, as family, financial & understandings one the each other and very important was easy to learn. Thank you

Jose & Marsha

Florida Marriage preparation course

Thank you for making this course available – I'm glad that we found you!. We really enjoyed doing the love language profile. Thanks for making this process so easy and fun.

Ying Li & Derrick Rizziello

The Osceola courthouse recommended your program. Thanks for being so fast in giving us the certificate of completion. I really appreciated watching the videos – we both learned a lot.

Starla Dawn Bond & Jon Alan Lowe

Thanks for offering the course – I thought it was great the way it is. Thanks for helping us skip the 3 day waiting period.

Kristin D'Espies & Drew Bittorf

I'm so glad we found this marriage preparation course. It was a lot more fun and interesting than I thought it would be. We plan on keeping it for future reference.

Danielle Snow & Jesse Cochran

The course was easy and I think it was great!

Vines Cruz & Roland Perez

This course was amazing and I think all couples whether or not they are getting married should do these exercises with in 3 months of their relationship. We take for granted so many things and forget about the basics.

Olivia P. Williams & Godwin O. Odileke

This helped us a lot -We now feel like there is nothing stopping us from just being open about everything. Our biggest achievement during this course was learning that no matter what comes our way, we would be prepared and really know how to handle those tough situations that may occur! We also now know what the other person expects and what makes the other know they are loved!

Christina Muniz & Jonathan Ortiz

This course definitely helped us, especially Nathan, with our communication skills. We actually had fun taking this course this weekend! We especially enjoyed section one!

Timothy Murray and Pamela Sabia

So, Glad we found this course! We learned that ut is our love that matters. Not what others think, say or feel. We put each other first. We have walked away from the negative people in our lives. We are able to work though our problems easier then before, now that we have a better understanding.

Bettina Rodriguez & Michael Pannulla

Thanks for making this so easy! I learned that as a team we can execute things faster and better as far as decision making and planning things. Working together definitely gives our relationship a huge advantage!

Daniela De Francesco & Eidan Pagan

This course helped us in these ways:

It gave us a new way to approach our disagreements.

It allowed us to talk about uncomfortable topics such as money and our expectations we each have about our marriage.

It made us realize that we need to work on expressing ourselves and also the need to keep open lines of communication.

We have talked about keeping the course close by and revisiting it in the next few months as newlyweds. We especially enjoyed the choice of activities and also Section 2 which made us sit and think about serious issues that we will confront together as a married couple

Stephen M. Sperling & Mitzi Kay Long

This course helped us connect ..like truly connect from the core of our hearts. We've learned many different techniques we can use for challenging situations.

The games and questions have been SO helpful we can't even fathom this program being improved. It's perfect already!

This course opened our eyes to all the hardships relationships will endure. We really enjoyed all of the exercises. Haven't done them all, but will work on them.

It's great the way it is. Easy and concise, not overwhelming with detail.

Kent Kaveh Alipour & Maria Del Carmen Perez

'This course definitely helped us, especially Nathan, with our communication skills. We actually had fun taking this course this weekend! We especially enjoyed the videos!'

Kevin Perrier & Alexandra Choquette

This gave us another amazing experience to add to our memories to cherish for the rest of our lives.

Daniel Dock Talent & Ruth Milcarsz

This course help us to understand that communication is important but that we need to listen to each other and understand that we may both have a valid point and to respect each other no matter the situation

This course has helped us open up to each other and communicate better.

Eduardo L Pacheco & Katherine Perez
Premarital Course Design
Easy & Fun Course Design
Video based (with bonus content)

Discover the #1 Trait of Happier Marriages
How to Be a Better Parent
Discover the One Attitude That Always Leads to Divorce….and how to fix it
How to Fight Less…. and how to fight fair
And Much More!

No Passwords or Logins to Remember
Lifetime Membership to Premarital Course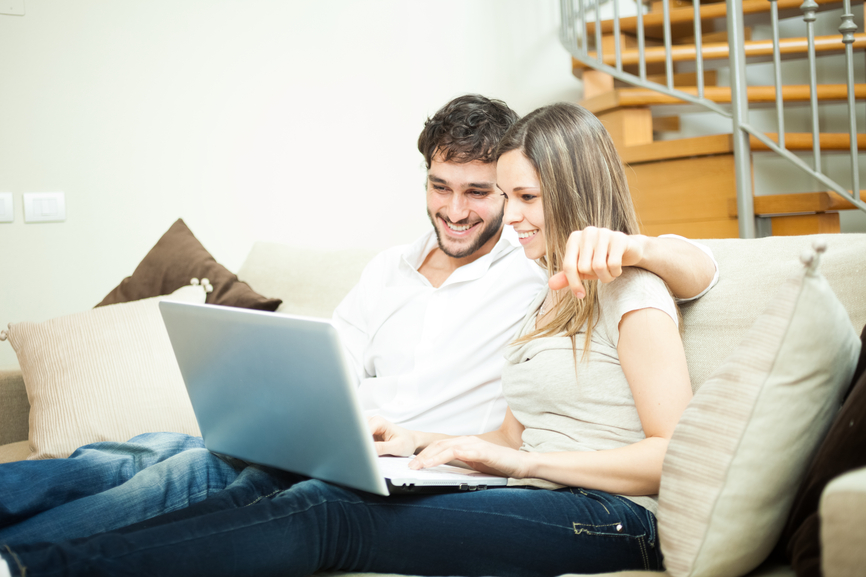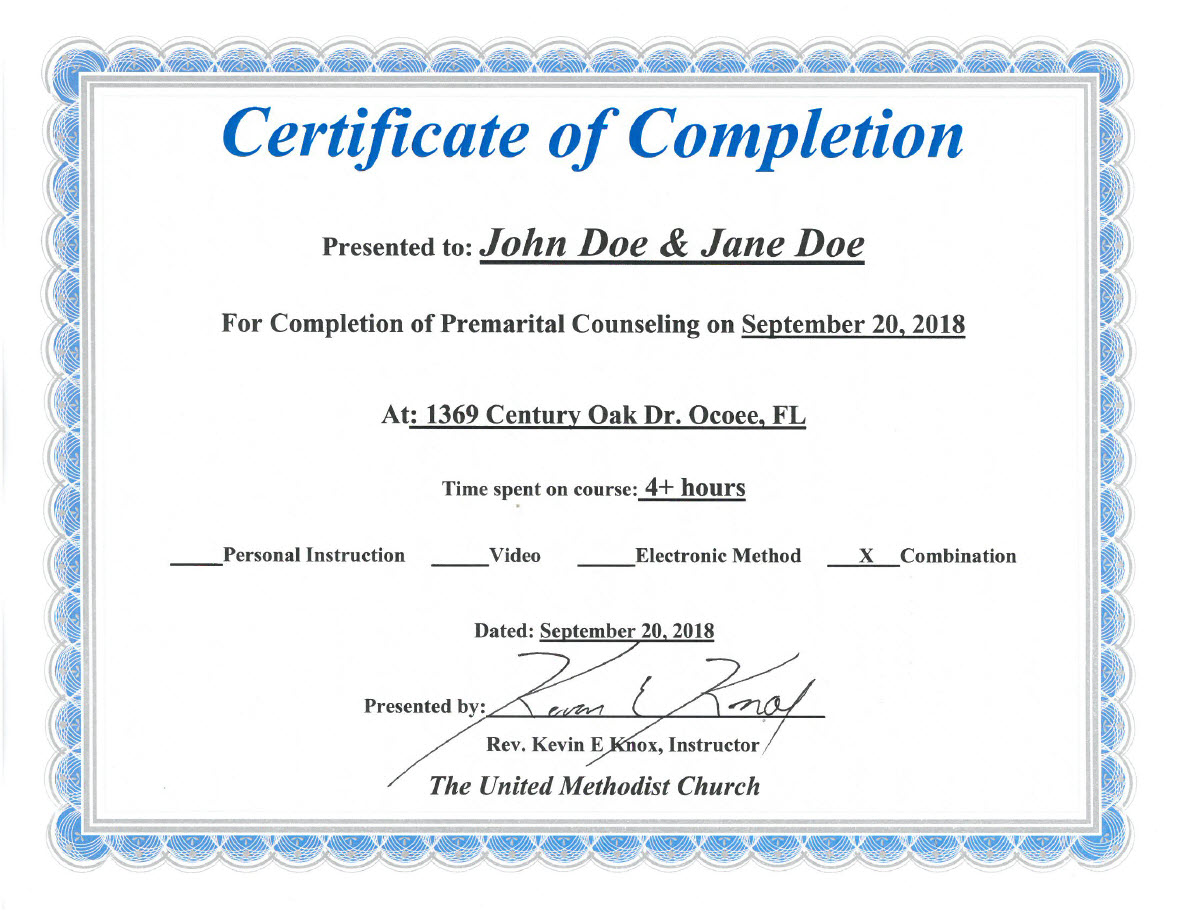 "The marriage preparation course really helped us connect…We've learned many different techniques we can use for challenging situations.The videos and bonus content is SO helpful.  Thank you!" – Jawad A. Jilani, Orlando Florida
Our Premarital Course Is Approved in All 67 Counties in the State of Florida
To waive the 3-day waiting period and receive your $25.00 marriage license discount it is necessary that you take your premarital counseling from a registered premarital provider. Not all premarital course providers are accepted in every county but don't worry we are approved within every county.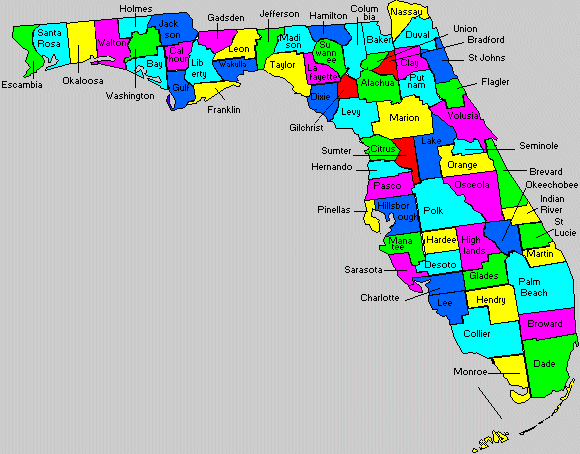 Florida Marriage License & County Approval Information
We are registered Premarital Preparation Course
Providers in all 67 counties in the state of Florida.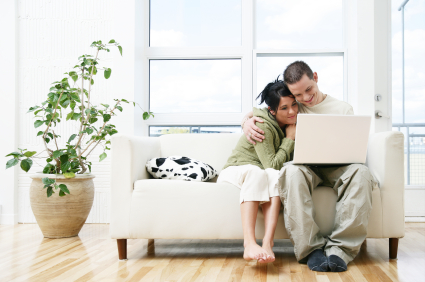 Testimonials
"This course definitely helped us, especially Nathan, with our communication skills. We actually had fun taking this course this weekend! We especially enjoyed the videos!"
"The Marriage Preparation Course help the two of us realize our weaknesses with each other. It gave us a new outlook on how to keep our marriage strong, loving and to respect each other's feelings. Taking this course made us realize our past mistakes and what we need to do to make this marriage a lasting and loving one."
"It was so much fun for us. Even though we have been married before, and are older with grandchildren, it makes you realize this is why I want to be with this person."
"We now feel like there is nothing stopping us from just being open about everything. Our biggest achievement during this course was learning that no matter what comes our way, we would be prepared and really know how to handle those tough situations that may occur! We also now know what the other person expects and what makes the other know they are loved!"
"Every night, we made sure to let people know that we were working on our marriage preparation course, so there were no distractions. This truly allowed us to stop everything and focus on the real issue, which is NOT the house, NOT the reception, NOT the gifts for everyone else, rather, the big picture… our marriage."
Questions about the Florida Online Premarital Course:
How long will it take for me to get my Certificate of Completion?
You will receive your Certificate of Completion instantly after submitting your verification form. No need to wait – 24 hours a day delivery. Print out the certificate and then take it with you to the courthouse to waive the 3-day waiting period.
How long does the Florida premarital course take?
Florida statutes mandate that you spend at least 4 hours of marriage preparation to qualify for your Certificate of Completion. You are required to receive education on: finances, communication, conflict resolution and parenting.
Do we both have to pay for the premarital preparation course?
No, the payment covers the both of you. Also, if you are Florida residents you will receive a $25.00 discount off the cost of the marriage license.
How long will the Certificate of Completion be valid?
It is good for one year from the date it is issued.
Is your online premarital course accepted in Florida?
Yes, we are recognized as registered premarital course providers in all 67 counties in the state of Florida. On this same web page, you can check the PDF copies of our "course provider" forms to verify that we are registered with your county.
How do we pay for the online premarital course?
We presently use PayPal to process all payments. PayPal also accepts credit cards so it is not necessary for you to have a PayPal account to use the system.
Can I take the pre-marital course over a time span of days, weeks or months?
Yes, once you receive the marriage preparation course you should save it to your computer. This way, you can refer to it repeatedly as your time schedule allows.
How does my partner and I take the premarital preparation course if we are in a long-distance relationship?
After making payment for the pre-marital course you should save it to computer. Then, you can send it to your partner. Any discussion that's required for the marriage preparation course can be done via Skype or phone.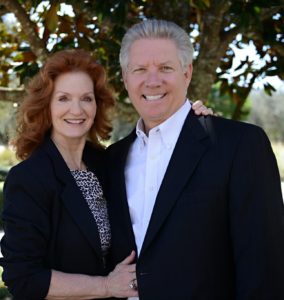 My passion for marriage preparation grew from the aftermath of my divorce in 2001. It was then I made a vow that I was going to find out what made marriages work and what made them fail. After 14 years of researching pre-marital preparation professionals, marriage experts and relationship gurus I ended up with a proven collection the best practices and principles. What I learned not only made a huge difference with my 2nd marriage but it has also helped thousands of other couples. This online version of the Florida premarital course is an effort make the empowering content more convenient and assessable. It's my hope and prayer this pre-marital course would transform you and your marriage.
Rev. Kevin is a member of the National Association for Relationship and Marriage Education and an alumnus of Smartmarriages conferences.